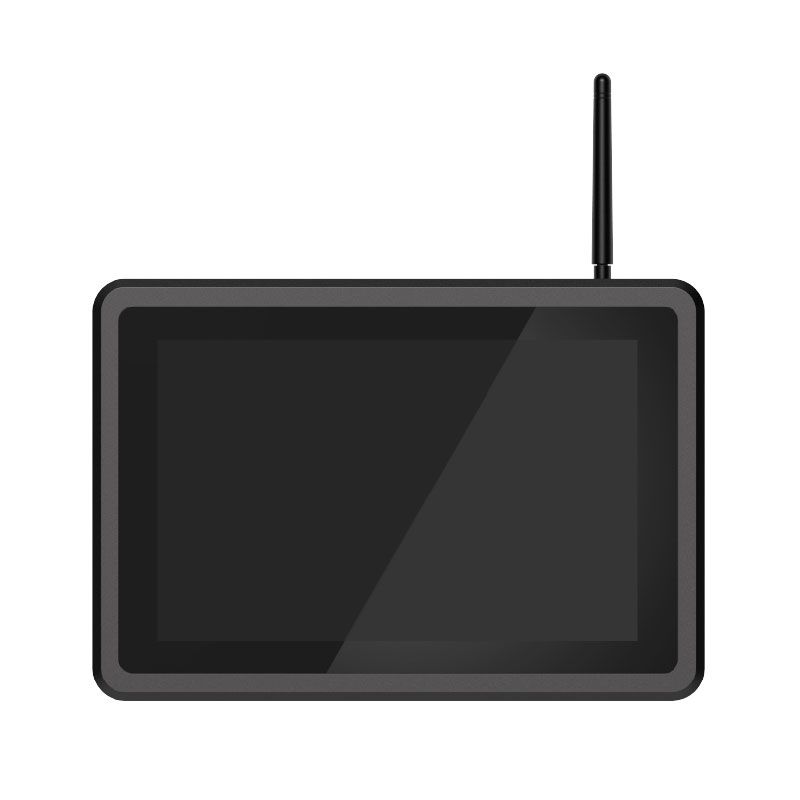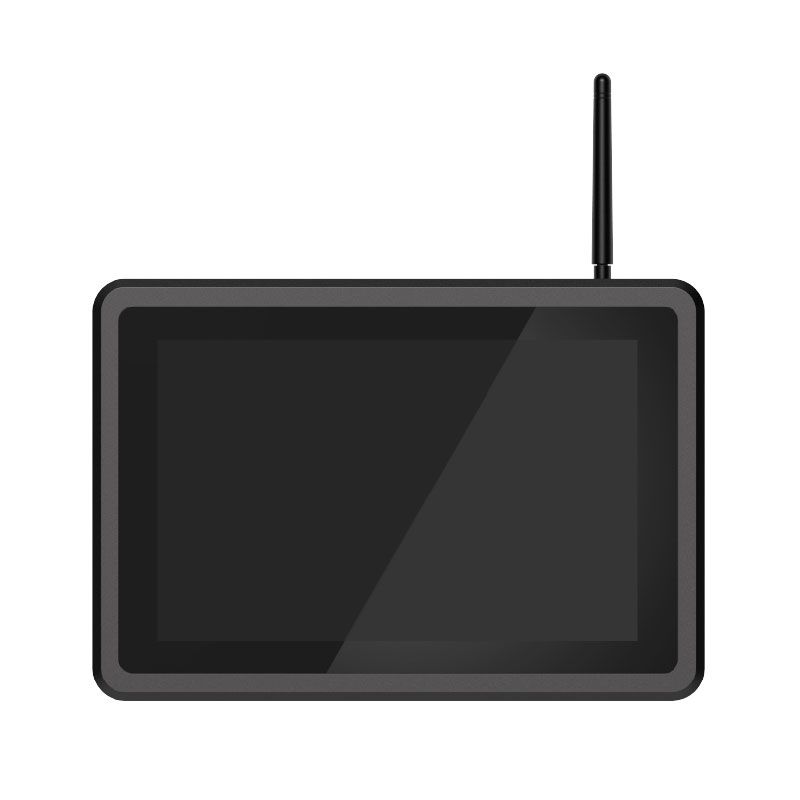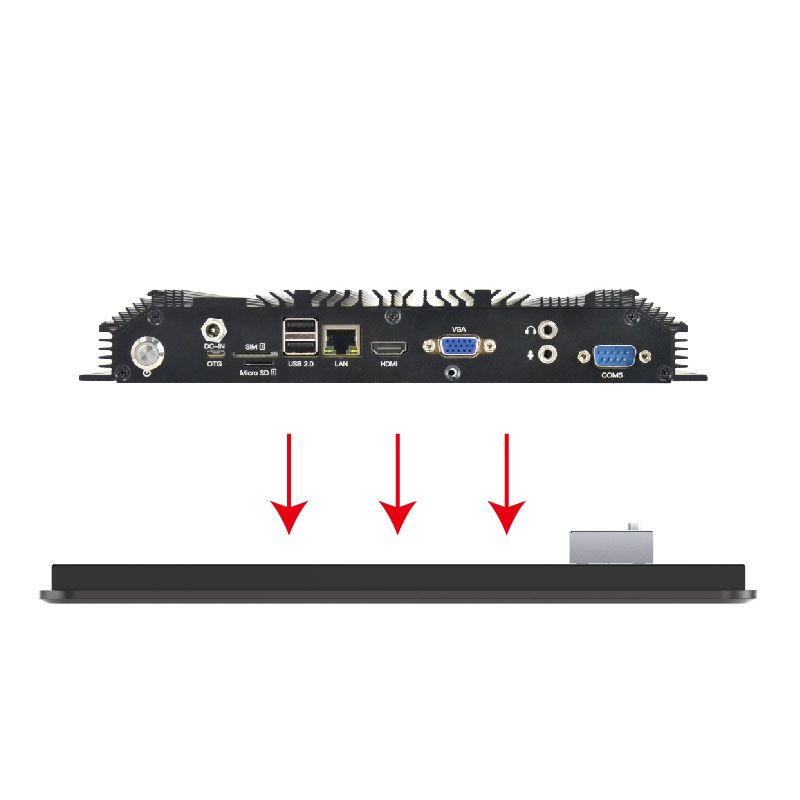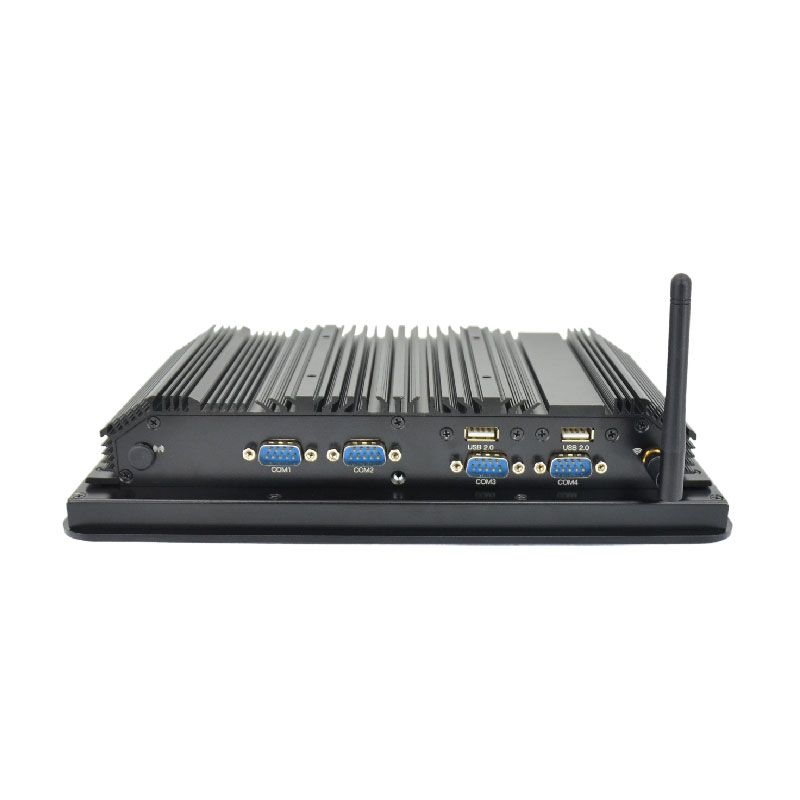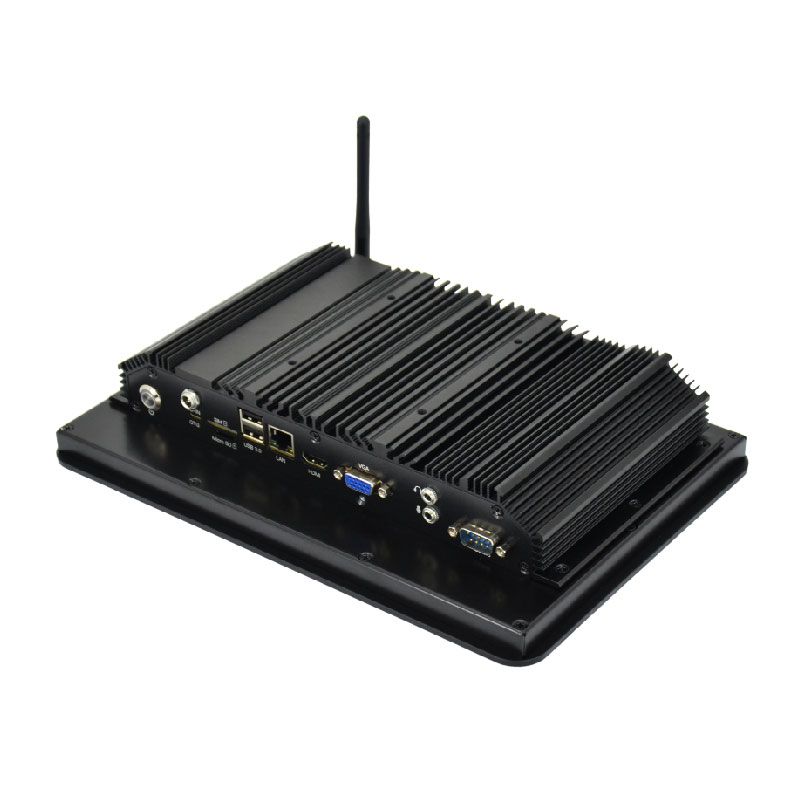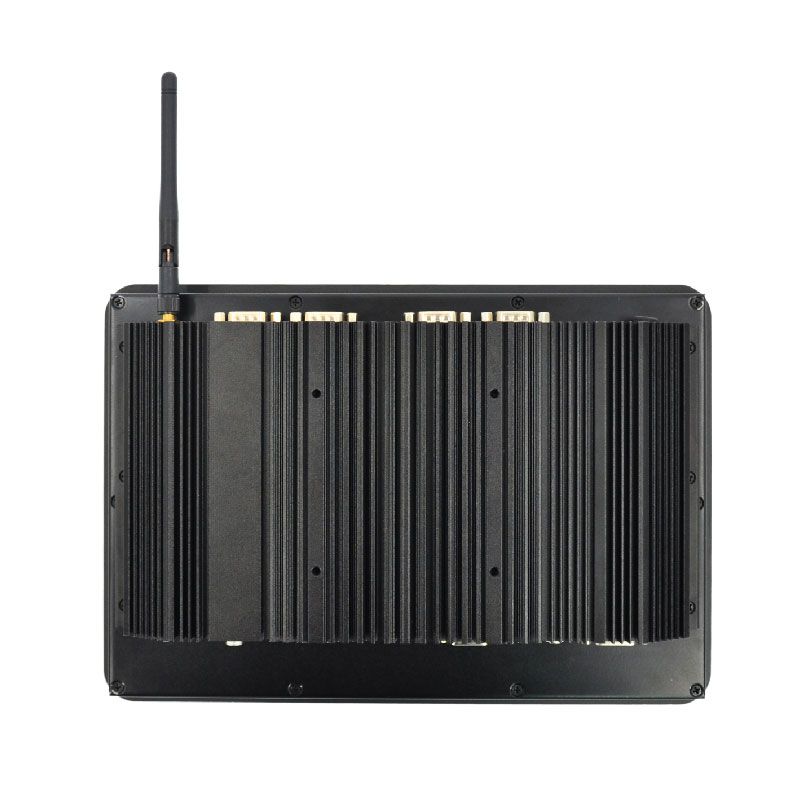 10.1 Inches Modular Panel Based on NXP i.MX 6 Series Processors
Description:
The i.MX 6 series of applications processors combines scalable platforms with broad levels of integration and power-efficient processing capabilities. The modular panel provides multicore solutions based on 6DualLite, 6Quad, 6Dual and 6Solo, targeted at both commercial and industrial applications.
It consists of a front display screen and a back-end fanless computer, which allows customers to select the back-end module with an appropriate processor, and flexibly match it to a 10.1"/ 11.6"/ 15.6" touch screen. In this way, it helps to reduce time and cost in the future maintenance, upgrade and production process.
Main Features:
· Support i.MX 6DualLite/ 6Quad/ 6Solo/ 6Dual processors
· Three touch screen sizes for options, including 10.1", 11.6" and 15.6"
· 1 x 10/100/1000Mbps RJ45 network, 2.4GHz & 5GHz Wi-Fi (4G optional)
· 4 x RS232,1 x RS485/RS232, 4 x USB 2.0 Host, 1 x Micro USB OTG
· 1 x VGA, 1 x HDMI, 1 x 3.5mm headphone, 1 x 3.5mm Mic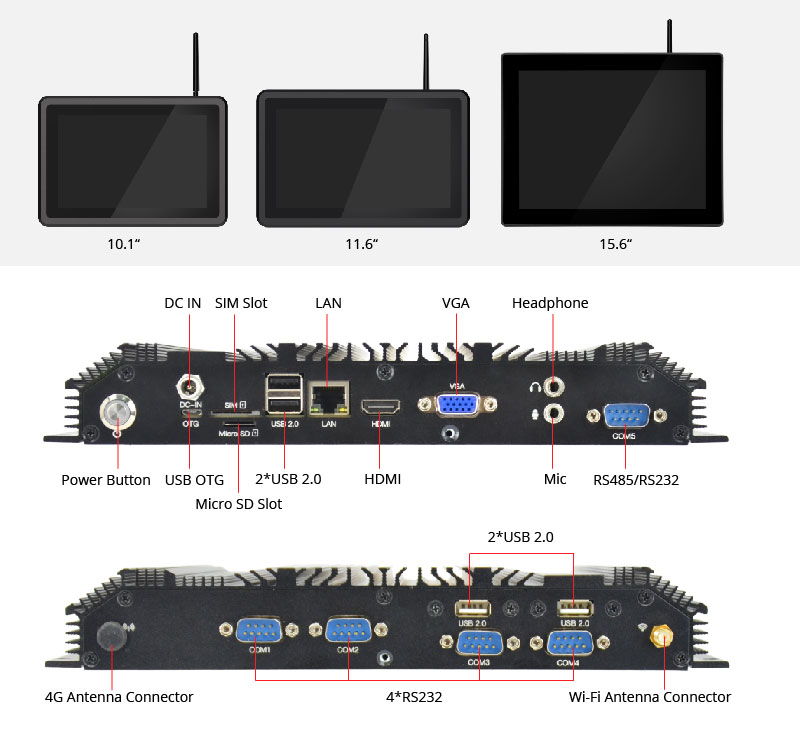 System
CPU
NXP i.MX 6DualLite 1.0GHz (Commercial)
NXP i.MX 6Quad 1.0GHz (Extended Commercial)
NXP i.MX 6Solo (Industrial grade optional)
NXP i.MX 6Dual (Industrial grade optional)
Architecture
ARM Cortex-A9
Operating System
Ubuntu 16.04/ Yocto 2.5.2/ Android 9.0
Memory
Onboard 2GB DDR3 (1GB optional)
Storage
16GB eMMC (32GB optional)
Video & Audio
Touch Screen
10.1" 1280 x 800 10-point capacitive touch screen (11.6"/15.6" screen optional)
Display Interfaces
1 x VGA, 1 x HDMI
Audio Interfaces
1 x 3.5mm headphone, 1 x 3.5mm Mic
Front I/O
Power Switch
1 x Power switch
Power Input
1 x DC IN, supports 5.5mm x 2.1mm plug
LAN
1 x 10Mbps/100Mbps/1000Mbps RJ45 network port, 2.4GHz & 5GHz Wi-Fi
4G (optional)
USB OTG
1 x Micro USB OTG
USB
2 x USB 2.0 Host Type-A
COM
1 x RS485/RS232 (RS485 for default)
SIM Slot
1 x Micro SIM slot
SD Slot
1 x Micro SD slot
Rear I/O
COM
4 x RS232
USB
2 x USB 2.0 Host Type-A
Antenna Connectors
1 x WIFI antenna connector, 1 x 4G antenna connector (optional)
Mechanical & Environmental
Enclosure
Black color, made of aluminum alloy
Dimension
261mm x 136mm x 39mm (Back-end computer module, not include the screen)
Weight
2.9kg
Cooling
Fanless design, with radiator for heat dissipation
Mounting
VESA
Operating Temp.
Commercial: 0℃~+70℃
Extended Commercial: -20℃~+70℃
Industrial: -40℃~+85℃
NXP i.MX 6DualLite/ 6Quad/ 6Solo/ 6Dual CPU
1GB/ 2GB DDR3, 16GB/ 32GB storage
Ubuntu 16.04, Yocto 2.5.2, Android 9.0 operating system