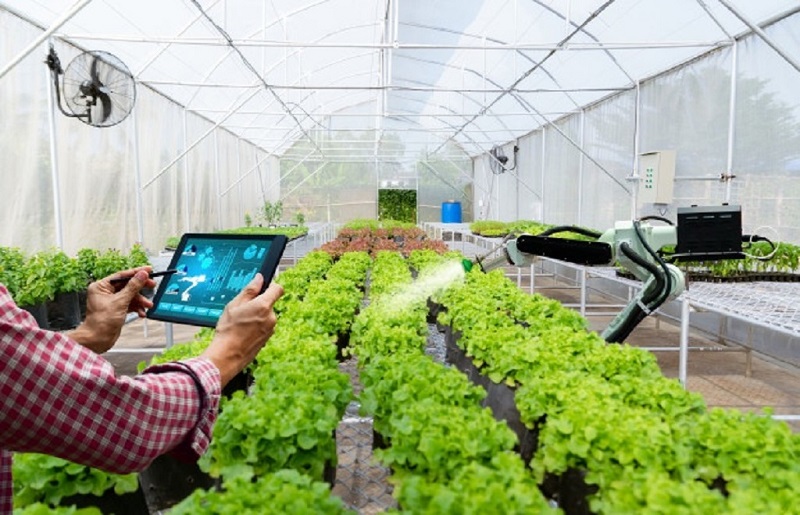 Computer and digital technology makes agriculture more intelligent through digitalization of factors related to farm crops' growth. Data is collected, transmitted and processed, and then the farm management staff are instructed to better regulate the growth environment of crops, realizing intelligent agriculture and optimizing production.
The data collection mainly includes climate data, environmental data and biological information. The computer's software system can receive messages from local meteorological bureaus and signals from satellites to prevent losses caused by extreme weather, insects and diseases, while environmental data such as temperature, light, humidity, carbon dioxide concentration and moisture can be obtained through sensors. As for crop information such as shape and color, they can be monitored from computer vision technology, or manual marking.
Due to the complex farm environment, it is necessary to use wireless communication to transmit data after collecting process. For data transmission within a close range of 100 meters, WSN wireless sensor networks such as Bluetooth, WiFi, Zigbee can be used. For long-distance transmission farm management staff can use mobile communication network like GPRS (2.5G).
The application of digital technology and computer makes information updates faster, and farm administrators can also easily control devices to regulate water and fertilizer, adjust temperature, humidity and light, avoiding over-irrigation and over-use of pesticides and fertilisers, which help crops grow better and save resources at the same time.
In this process, computer's information interface and compatibility of hardware and software greatly affect the transmission and processing of data. Choosing a computer with superior performance to be more compatible with agricultural management software and ability to support big data and cloud computing technology is fundamental to analyze and process environmental and crop information.