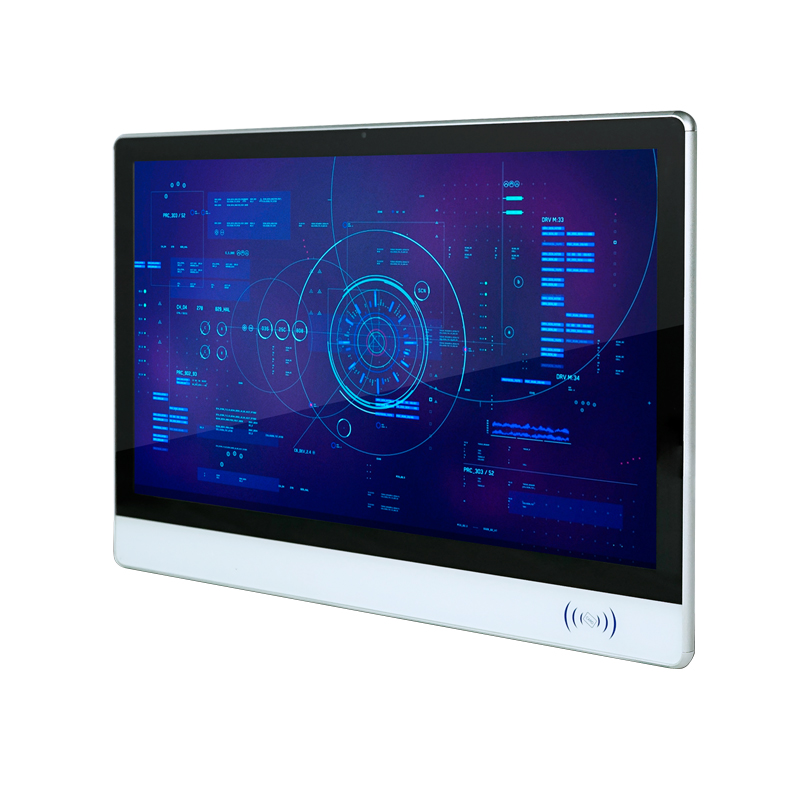 An industrial panel PC is a combination of the processing unit, I/O interfaces and the display. Its all-in-one structure makes it easy to install, getting rid of running a cable from the computer to the display. In addition, users no longer need to test the compatibility between the computer and the display and just use them like using one device. Industrial panel PC is widely used in human-machine interaction, especially the use of touch screen allows users to control the machine simply and more efficiently.
There are two forms of touch screens of panel computer, capacitive touch screen and resistive touch screen. The capacitive screen regards the human body as an electrode of a capacitor element in principle. When a user's finger touches the screen, the finger and the conductor layer will form a coupling capacitor to determine the position of the touch. While resistive screen is relatively a "soft" screen, and the position of the touch is detected by sensing the pressure of the finger or the stylus. In use, the major difference should be taken into consideration between the two is that the capacitive screen supports multitouch functionality, while the resistive screen allows users to wear gloves or use a stylus.
In addition to the types of touch screens, you also need to consider the size, aspect ratio and brightness of the screen when choosing. You need to consider whether to install the panel, is it on the wall? On the stand? Or equipped in a certain system? Then you have to measure the size according to the installation location, and don't forget the depth, which is easily ignored and causes headaches. Next, you have to consider whether the application scenario requires a screen ratio of 4:3 or 16:9 (widescreen). Finally, if the tablet is installed outdoors, or even exposed to sunlight, then you need to choose a high-brightness screen(sunlight readable). This high-brightness screen may be twice as bright as a regular screen, and it uses a specific filter layer to reduce light reflection.
Above are only the factors that need to be considered for the screen, and they are also common problems in choosing an industrial panel. In addition, heat dissipation, modularity, and IP protection level, etc. are also fundamental to be considered. If you have more questions, don't hesitate to send an email to info@polyhex.net.