Digital signage processes and demonstrates information to people through combining Internet and multimedia. Most of them features large screen , high-definition display and vivid videos, and supports interaction with customers responsively. Digital signage has been widely used in finance, telecommunications, hospitals, supermarkets, hotels, public places and other fields.
Related Case No.1: Smart School Digital Signage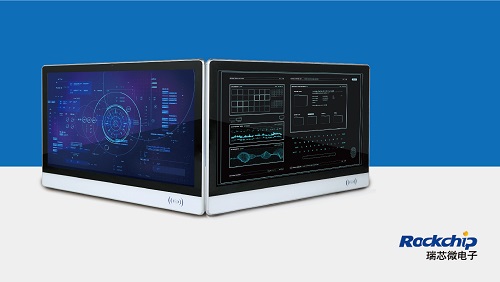 Smart school digital signage is an 21.5" capacitive touch panel based on ARM Rockchip RK3288 architecture, which build an intelligent platform for campus culture and information display, student attendance and teaching feedback.
Model: PPC-RK3288-215B/215H
Application: Smart School
Display: 21.5" 1080P HD Display
Touch Panel: 10-Point Capacitive Touch Panel
Architecture: Rockchip RK3288
Main Features:
· Designed with front 800W HD camera for facial recognition attendance
· Displays campus news, attendance information and school timetable
· Local + cloud multiple deployment methods, supports remote control through mobile app
· Supports multiple content forms such as pictures, videos, etc.