Our interactive kiosks provides convenient self-service experience. They generally comes with HD display for advertising and simple HMI for fast response. We are determined to design and produce the best interactive kiosks for you.
Related Case No.1: Self-service Shared Power Bank System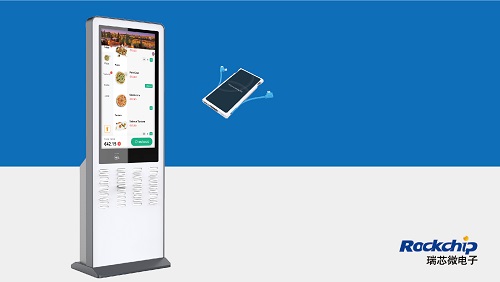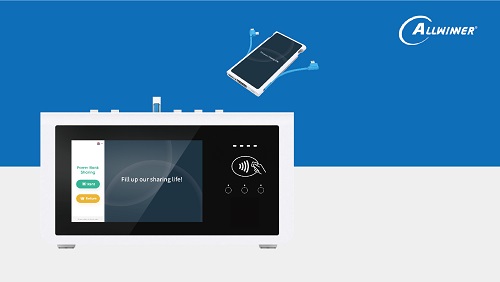 Convenient and Fast Charging
Comes with high-quality 5000mAh cells, standard 5V 2A with Quick Charge, 2 charging cables supporting MICRO, Type-C and Apple Lightning MFI charging ports.
Multi Payment Methods
Designed with NFC and QR code function, supports multi payment methods including Mastercard, Visacard, Apple Pay, Google Pay, Alipay and WeChat Pay, etc.
Dynamic Advertisements
Provides a new media advertising function and supports multimedia materials such as pictures, texts and videos.
Value-added Service
PCAP LCD display and touch panel brings great human-machine interaction experience and make it convenient to install order management package or provide public services.

Small Model BPC-A40I-1NOW: 10 battery sllots, 10.1" touch screen
· Allwinner A40i CPU and STM 32 MCU
· Featuring compact size, can be widely used in restaurants and retail stores, supports connection with POS system
· It helps merchants to promote their brand, increasing customer flow and in-store dwell time
More BPC-A40I-1NOW Details>>

Large Model PPC-RK3288-1NOS: 40 battery slots, 43" touch screen
· Rockchip RK3288 CPU and STM 32 MCU
· More suitable for large shopping malls, hotels, airports, train stations and tourist attractions
· Provides pay-per-use value-added services like advertisements with performable transactions, promotion service for brand image and live shopping.
More PPC-RK3288-1NOS Details>>

Related Case No.2: Intelligent Alcohol Test System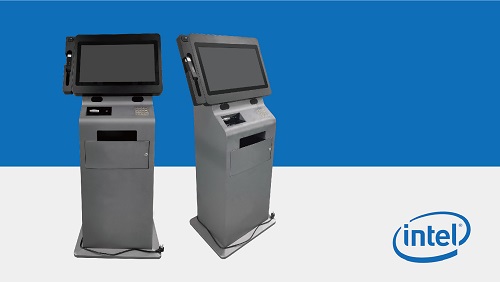 Intelligent Alcohol Test System is an all in one machine adopting electrochemistry sensor for alcohol test. It comes with 23 inches capacitive touch panel and small numeric keyboard, and face recognition, fingerprint recognition and A4 paper printing are supported.
Model: IKS-I6400Y-231G-AT
Application: Alcohol Test
Operating System: Windows 7
Architecture: X86 Intel Core i5
Main Features:
· All in one machine with 23 inches LCD 1920 x 1080P screen
· Capacitive touch panel with small numeric keyboard for convenient operation
· Supports face recognition and fingerprint recognition
· Connection for A4 Paper Printer
More IKS-I6400Y-231G-AT Details>>