Edge computing is "a part of a distributed computing topology in which information processing is located close to the edge - where things and people produce or consume that information." Generally, data is collected and then transferred to a data center or cloud to be processed and analyzed, which is a central location handling huge amount of data at one time, while edge computing allows data to be processed and analyzed at edge nodes rather than a data center or cloud.
The future of IoT is at the edge. Realtime IoT data posts difficulty for cloud solutions, and if latency couldn't be solved, data may be unreliable any more. At the same time, data transmission back and forth between edge devices and the cloud threatens data security. Edge computing more fully utilizes the capacity of an edge device and reduces the workload of the data center or cloud, and it leads to faster processing and transmission speed, lower operational cost and improved data security.
At presents, IoT edge computing cases can be found in these fields such as travel, transportation, logistics, health care, security surveillance systems, retail advertising, video conferences, energy and utilities, etc.
Related Case No.1: IoT Gateway-EMS Controller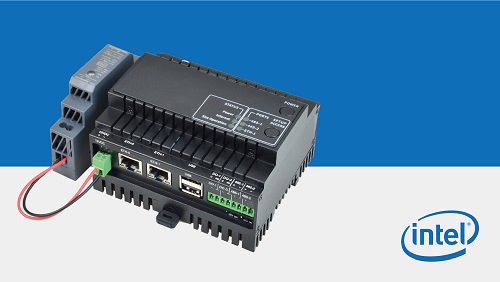 What is EMS system?
Energy management system is an gateway based on Intel IoT technology, which connects end-users' PV inverter, heat pump, battery, wall box, boiler and household devices. It changes the way people use heat and power from production, storage to consumption.
Model: BPC-N2807-EMS
Application: Home Energy Management
Destination: Whole Europe
Operating System: Linux Alpine 3.62, Windows7/8/10
Architecture: Intel Celeron N2807, DIN – RAIL system
Main Features:
· Management of connected household appliances as well as energy production and storage devices with the aim of optimizing energy efficiency
· Collects measured values in the networked household and transfers them to the information portal and the app to display the energy flows
· Secured transmission to the data cloud
· Enables continuous monitoring of networked devices and easy remote maintenance
Related Case No.2: Face Recognition Access Control System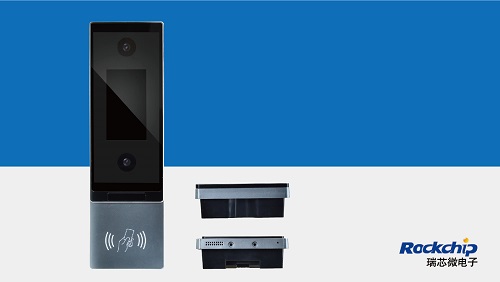 Combined with the latest algorithm(Cognitec Systems), the smart access control system can be applied in various fields including smart home, airports, banks, governments institutions, etc.
Model: PPC-RK3288-5NFC
Architecture:
Onboard with the Rockchip RK3288 Cortex-A17 CPU
Multitouch capacitive touch panel, 5 inches 720 x 1280P MIPI LCD display
2 x HD camera
NFC infrared sensor supported
Operating System:
Android 5.1 operating system
Main Features:
· Smart home, airports, banks, governments institutions
· Improved high quality MIPI cameras for better recognition accuracy
· Enables hands-free, secure access
More PPC-RK3288-5NFC Details>>